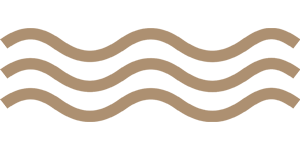 Vietnam Hui An Sink-Grade Agarwood- Coil Incense
Fragrance Thickness: Elegant and Delicate Fragrance, with a Light and Sweet Soft Fragrance
Quantity: 48'pcs
Specifications: 6-6.5cm
Burning time: about 3 – 3.5hrs
Suitable Occasion:
Religion(for Buddha, Gods, and Ancestors are suitable)
Leisure (Yoga, Meditation, Calligraphy, Concentration, Improve Sleeping Quality)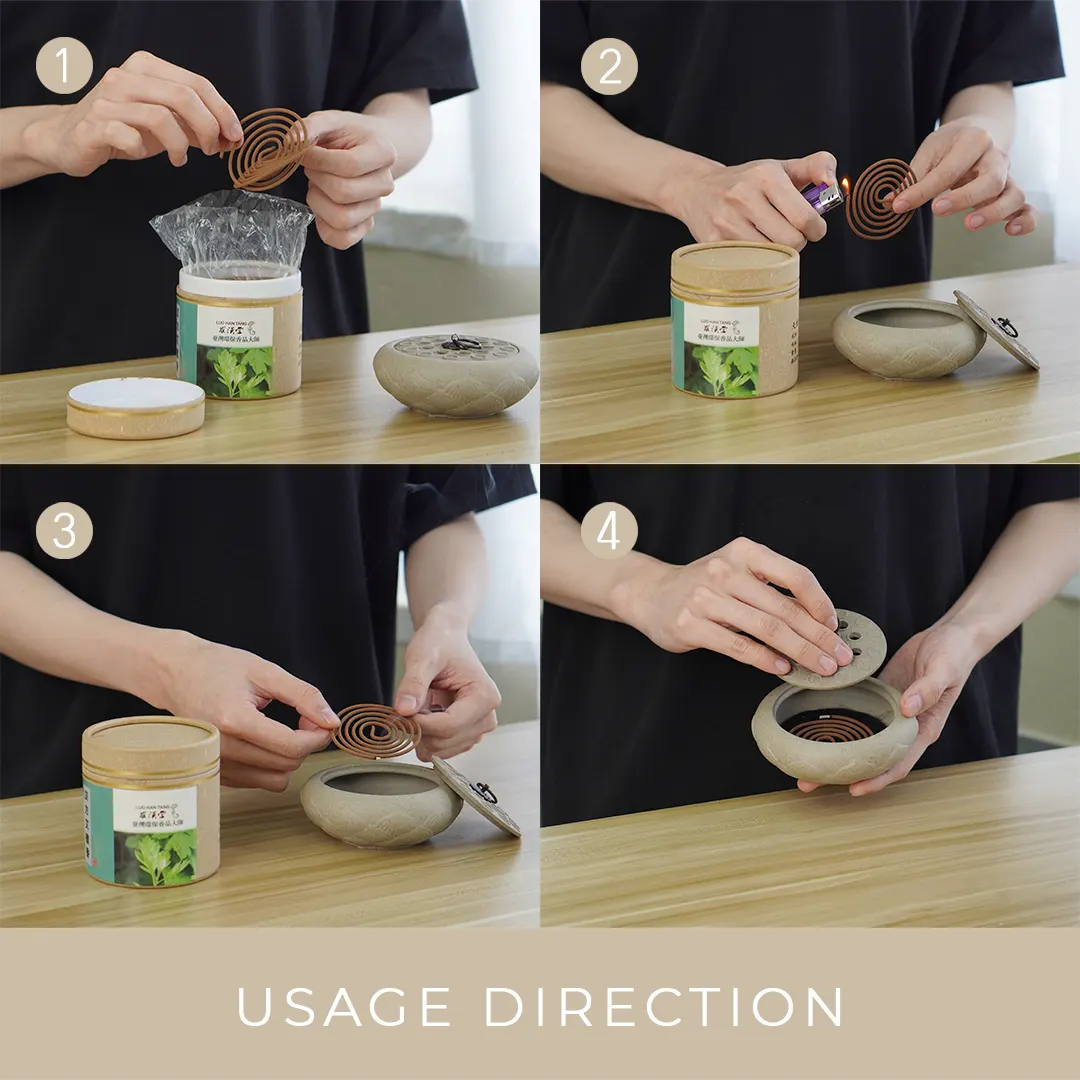 A special blend of premium grade agarwood in Hui An Port and Indonesian agarwood. Once ignited, a sweet fragrance immediately permeated the entire space. The penetrating power is very strong, with a slightly cool breath, which makes people feel comfortable.
The Hui An Sink is different from the Indonesia and Malaysia Agarwood. What she brings to people is a feeling of comfort, ease, relaxation, and burden-free. It is less solemn but more feminine.
The elegant aroma produces multiple changes during the burning process. Once ignited, a faint fragrance comes out, like freshly cut fresh fruit, clear and not greasy. What follows is a woody and elegant fragrance, as if accompanied by a light floral fragrance, rich and changeable fragrance, the fragrance produced at different distances is different, sometimes sweet, sometimes elegant, and intriguing.
Hui An can relieve mental fatigue, relieve stress, and relax the body and mind. Agarwood has the effect of protecting the cardiovascular system, so it also achieves a certain health effect at the same time…
Hui An, the perfect choice for body and mind spa….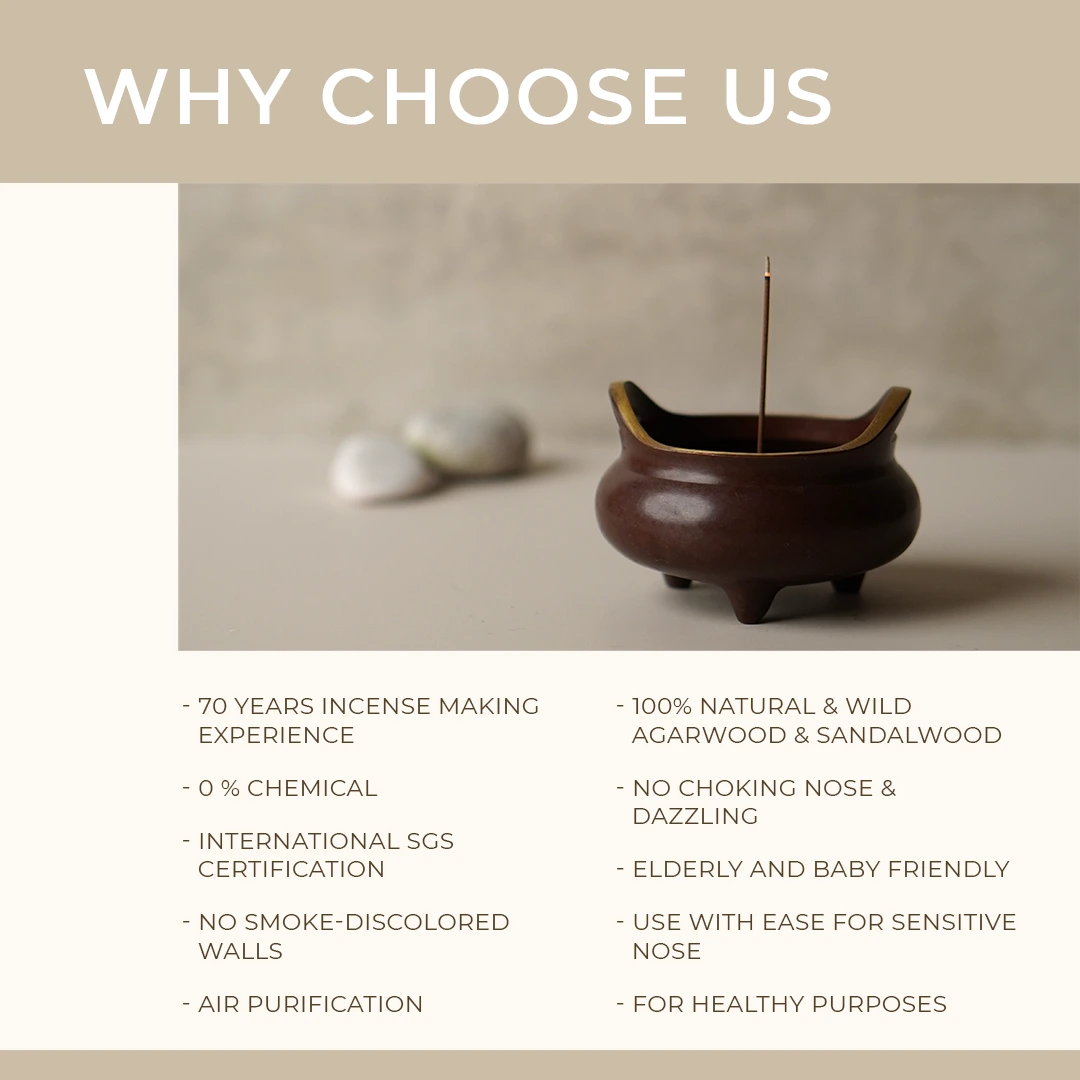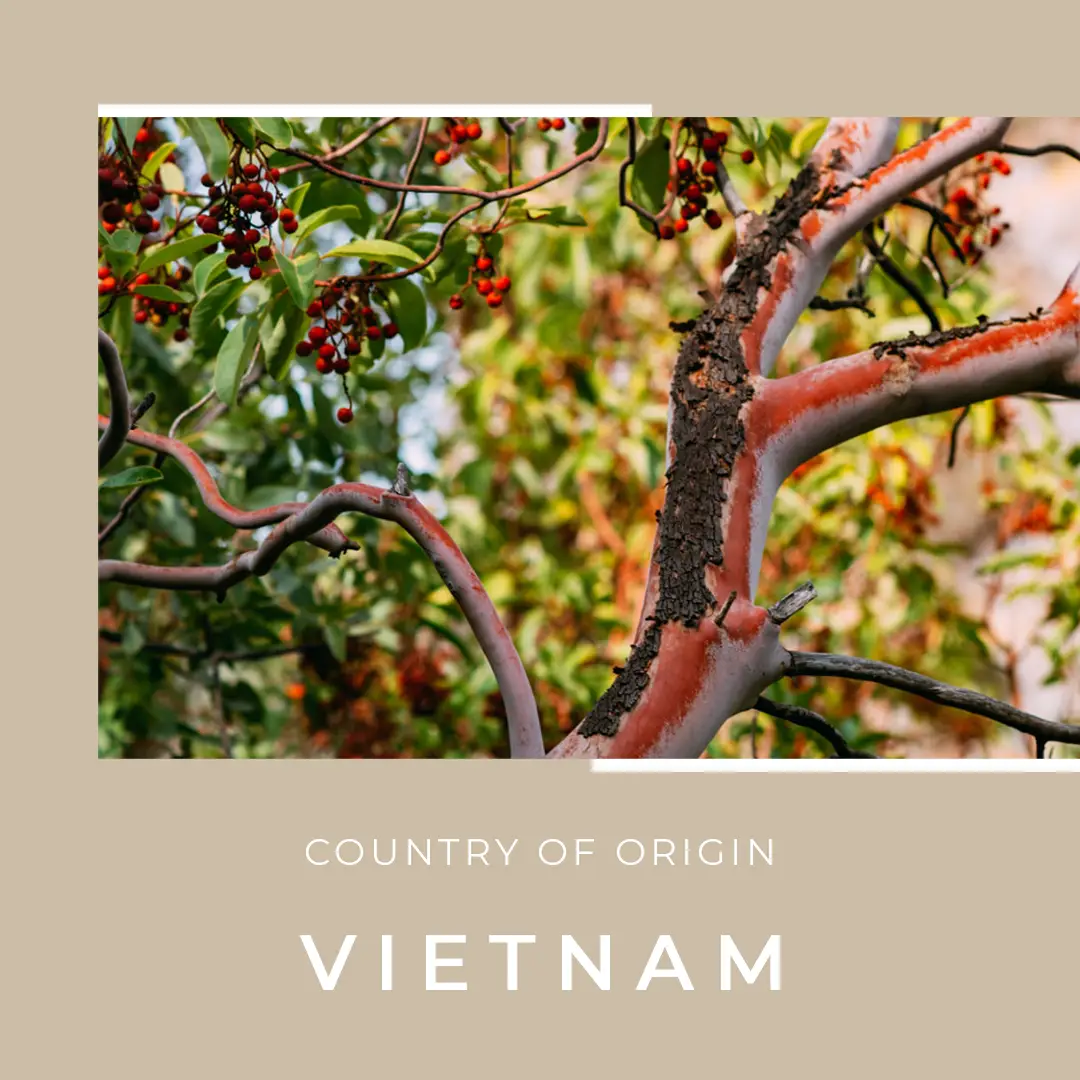 Suitable for :
1) Those who are looking for top-quality agarwood
2) Family with relatively small consumption
3) Families with G6PD patients
4) Wish to improve the quality of sleep
5) People who want to worship the Buddha while savoring incense
6) People who like elegant fragrance
7) There are elderly and children at home, suitable for pregnant women over three months