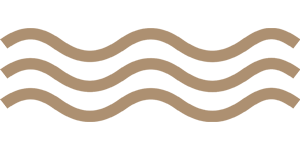 Summer Breeze Incense Stick
Scent Intensity: Gentle, cooling and natural light herbs
Length: 21cm

Weight: 60g 
Quantity: about 135's 
Burning time: around 30 minutes per stick (the burning time will be affected by various factors)
Suitable Occasion:

Religion ( For Buddha, Gods, and Ancestors )
Leisure (Improve nose sensitivity , Destress, Air purifying )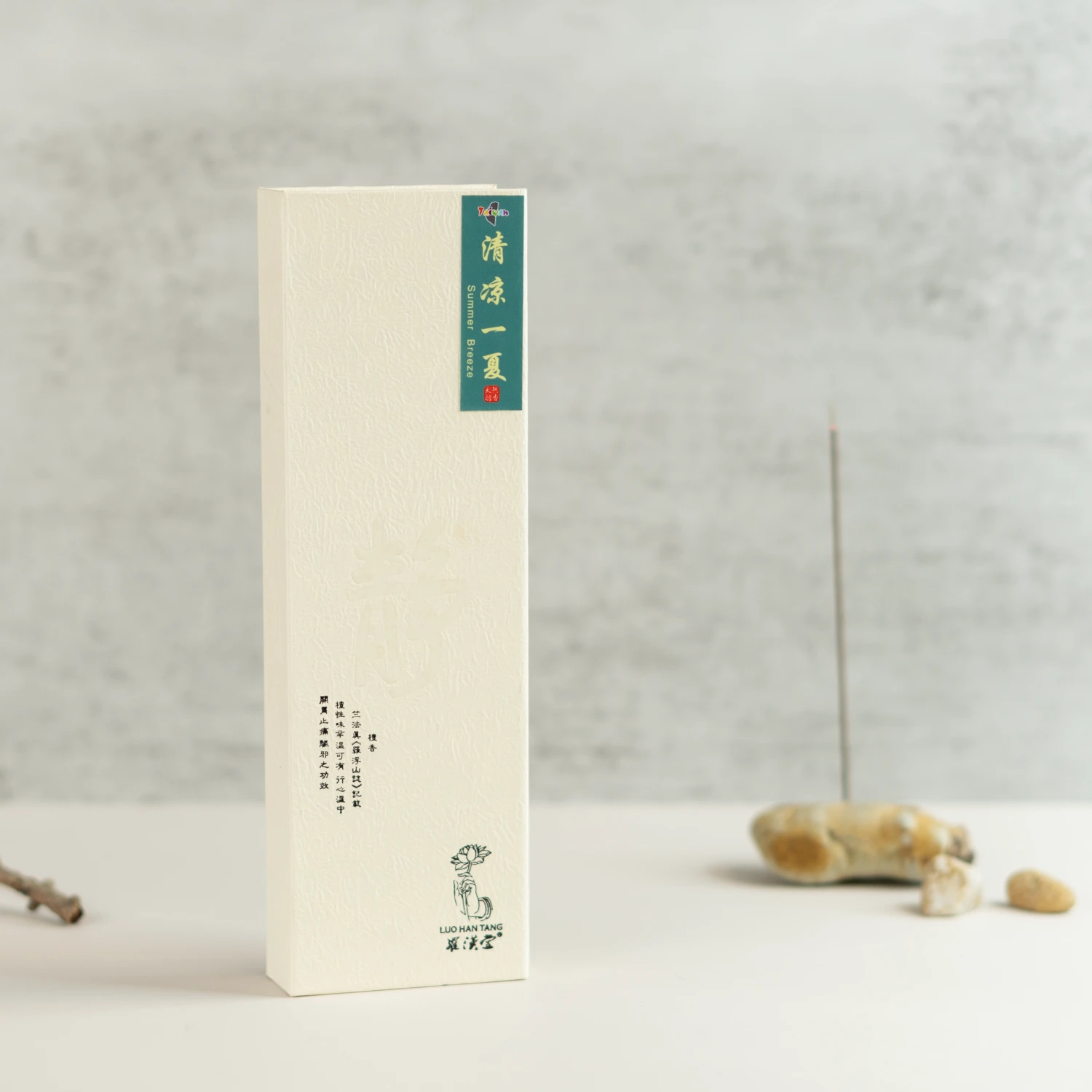 This product is formulated with mint, benzoin, Australia sandalwood and our exclusive formula. After ten months of research and improvement, a cool summer was finally born
In one of the hot afternoon, we were thinking of develop a cool and refreshing incense that makes people feel refreshed. And if can repel mosquitoes by the way, it will be perfect.
In this product, is enhanced with mint. When it burns, a hint of coolness reaches the throat, , leaving you cooled and refreshed.
This product is good for your health. It not only sterilizes and removes filth, but also purifies the air. It is also a must have for people with sensitive noses. It relax the brain, strengthening blood circulation, and improving the sensitivity of the nose
This is a product with multiple functions. How can you miss it? Truly a must try for everyone!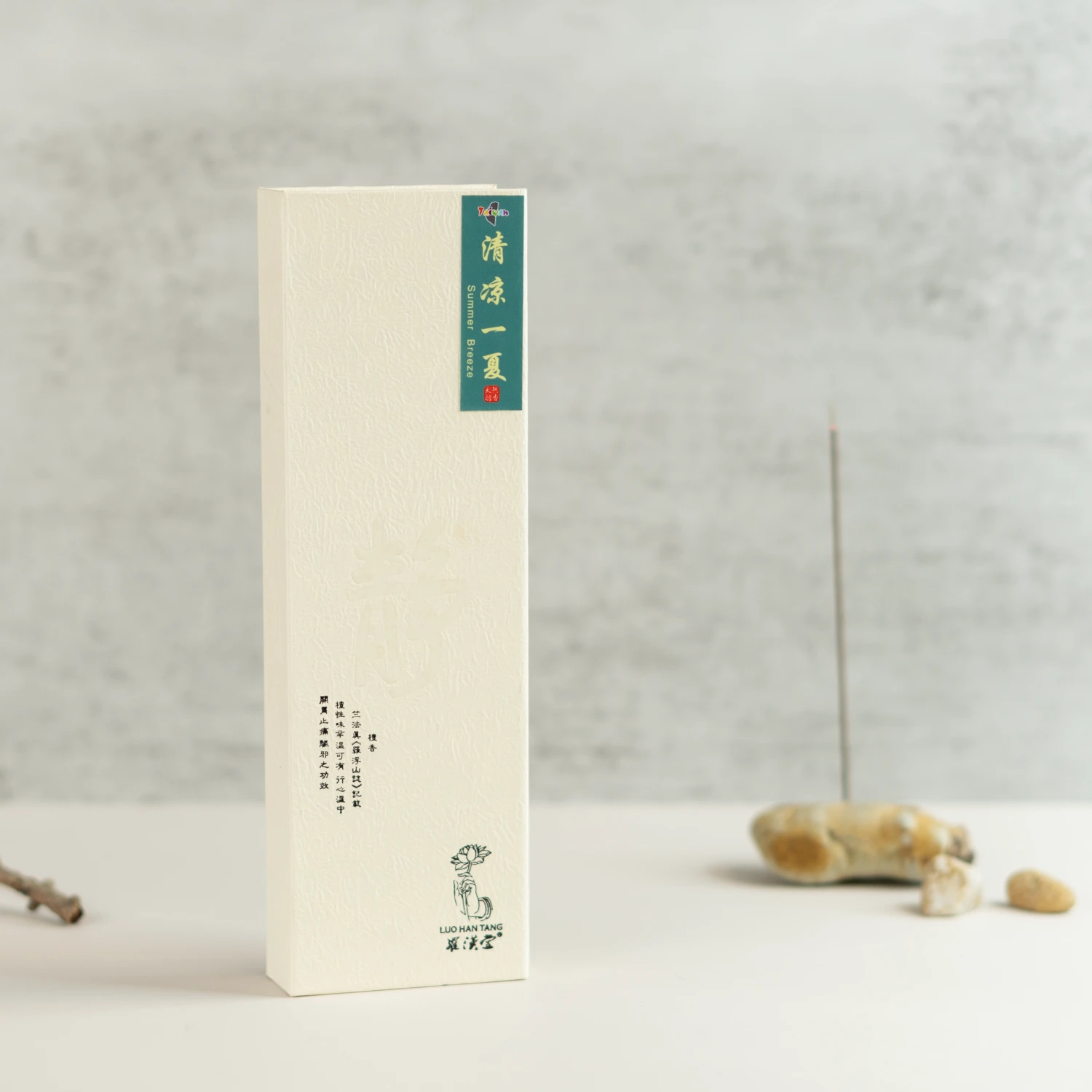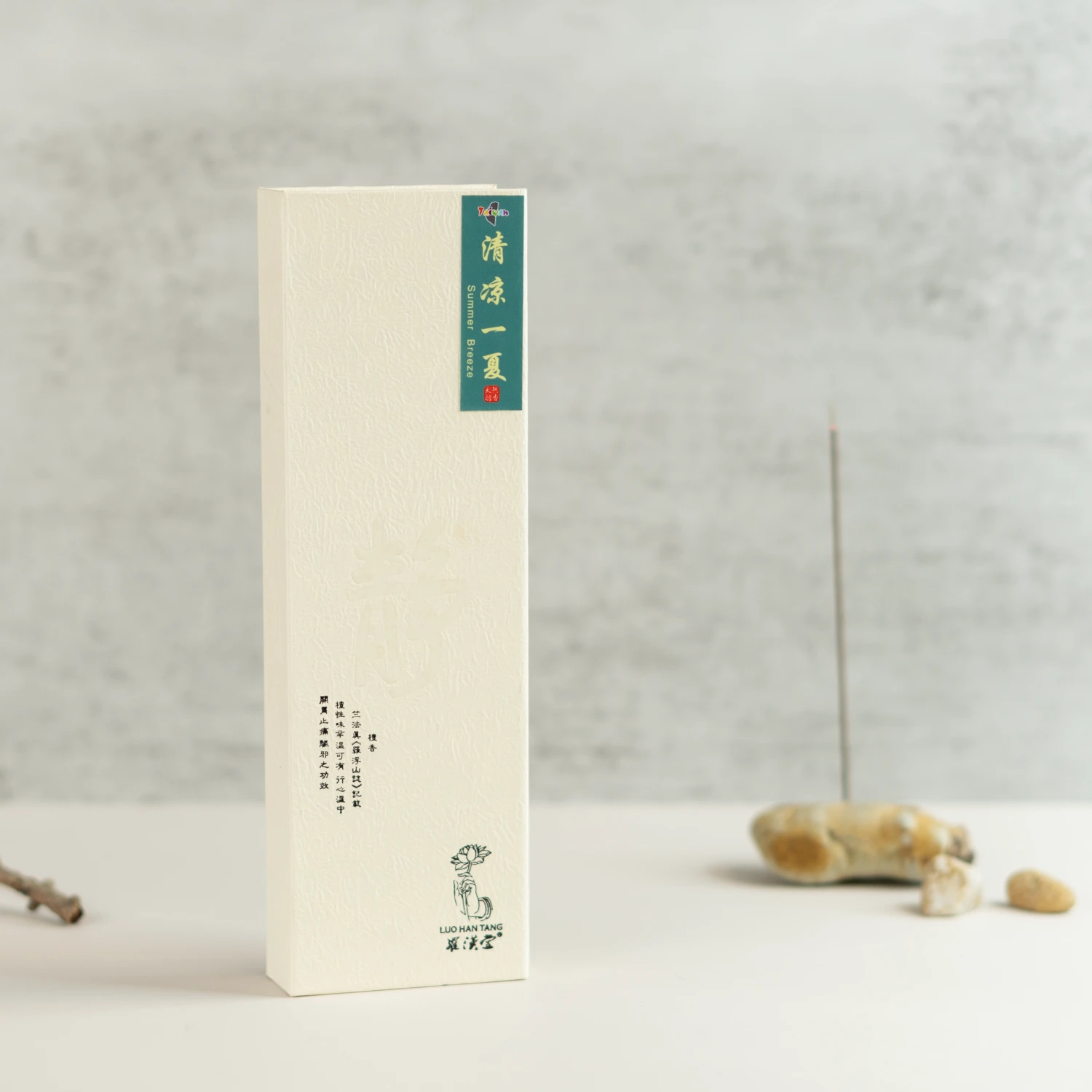 Suitable for:
1) Looking for an incense that can sterilize, remove filth and purify the air
2) People who want to improve nose sensitivity
3) Looking for an incense for health purpose
4) Suitable for people with children, the elderly, and people with allergies