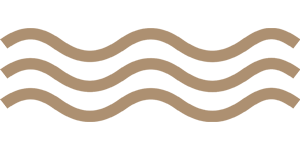 Premium Aged Indian Sandalwood Joss Stick (Sandalwood Series)
Fragrance Thickness: Light and Elegant
Weight: 500g
Length: 32cm, 39cm
Quantity: 550's, 450's
Burning time: about 30 minutes, 45minutes
Suitable Occasion: Offering, Worshiping Ancestors and Gods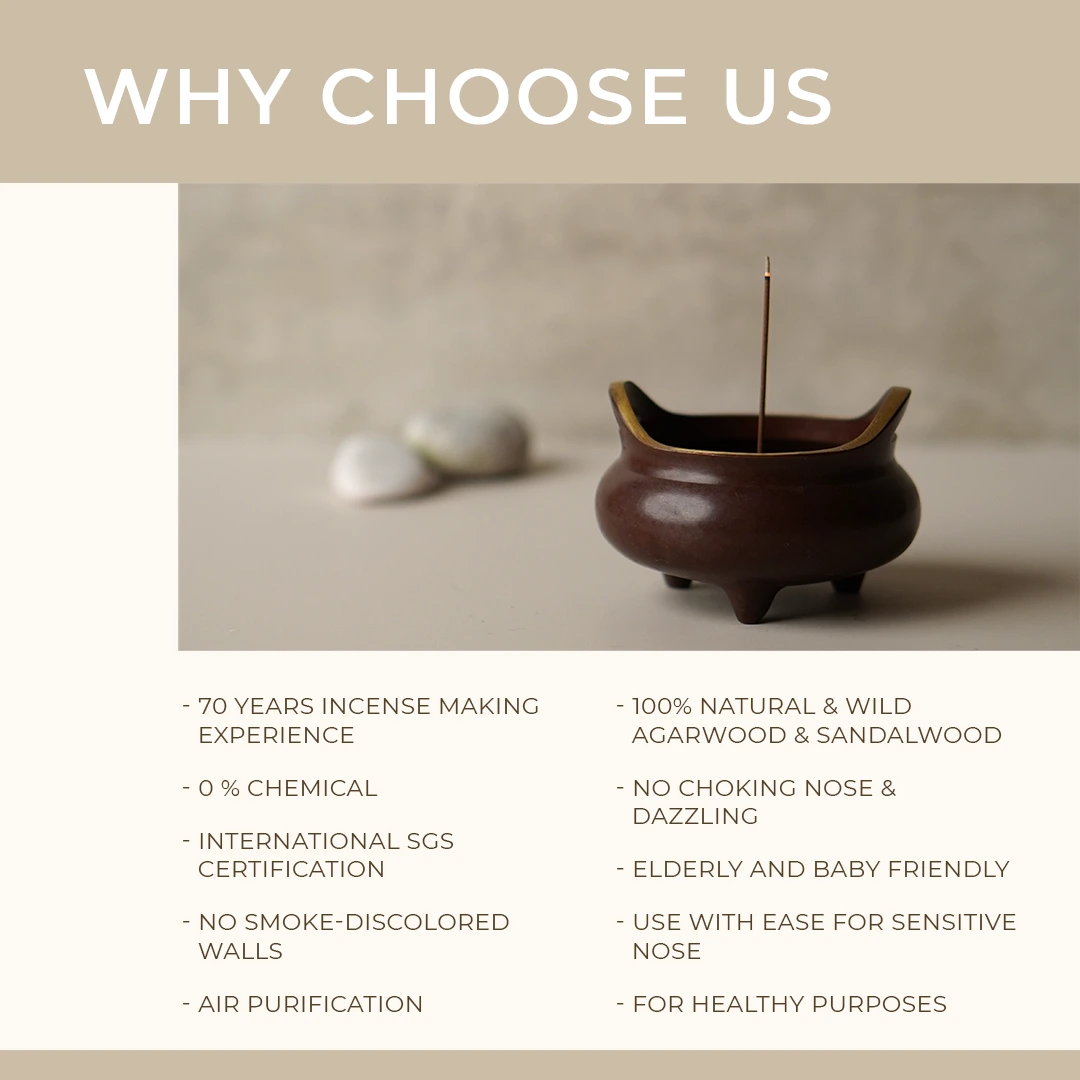 The best sandalwood comes from India. The so-called Laoshan Sandalwood refers to the Indian Laoshan Sandalwood.
For this type, we specially crafted with old sandalwood blocks more than 40 years old from India. The scent is mellow, natural and not pungent. Light milky scent, low-profile and elegant,leave you a relaxing space after lighted.
Sandalwood is known for its excellent relaxing effect. It can soothe nervous tension and anxiety. The calming effect is more than invigorating.
It is highly praised for improving obsessive state. Gives peace and calm …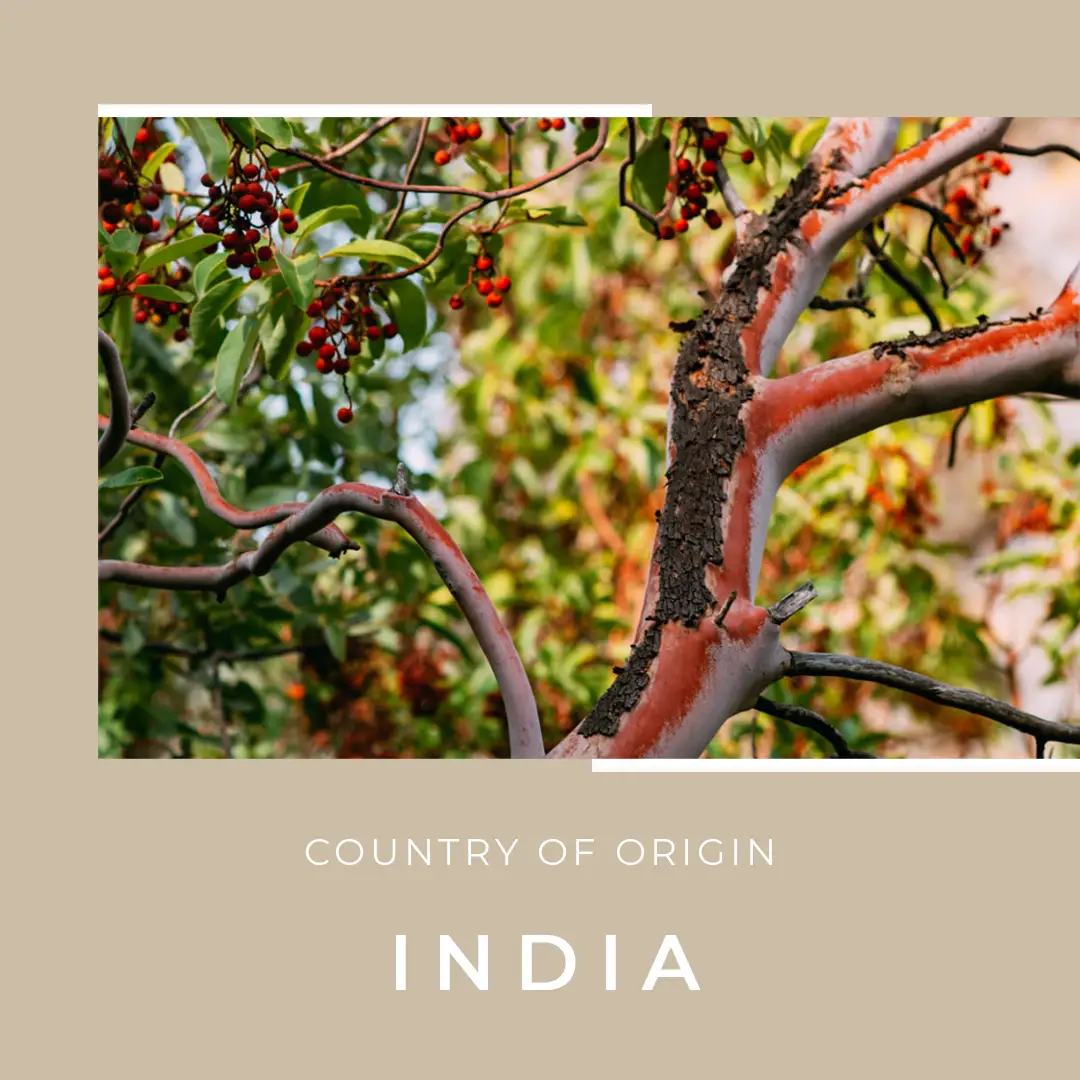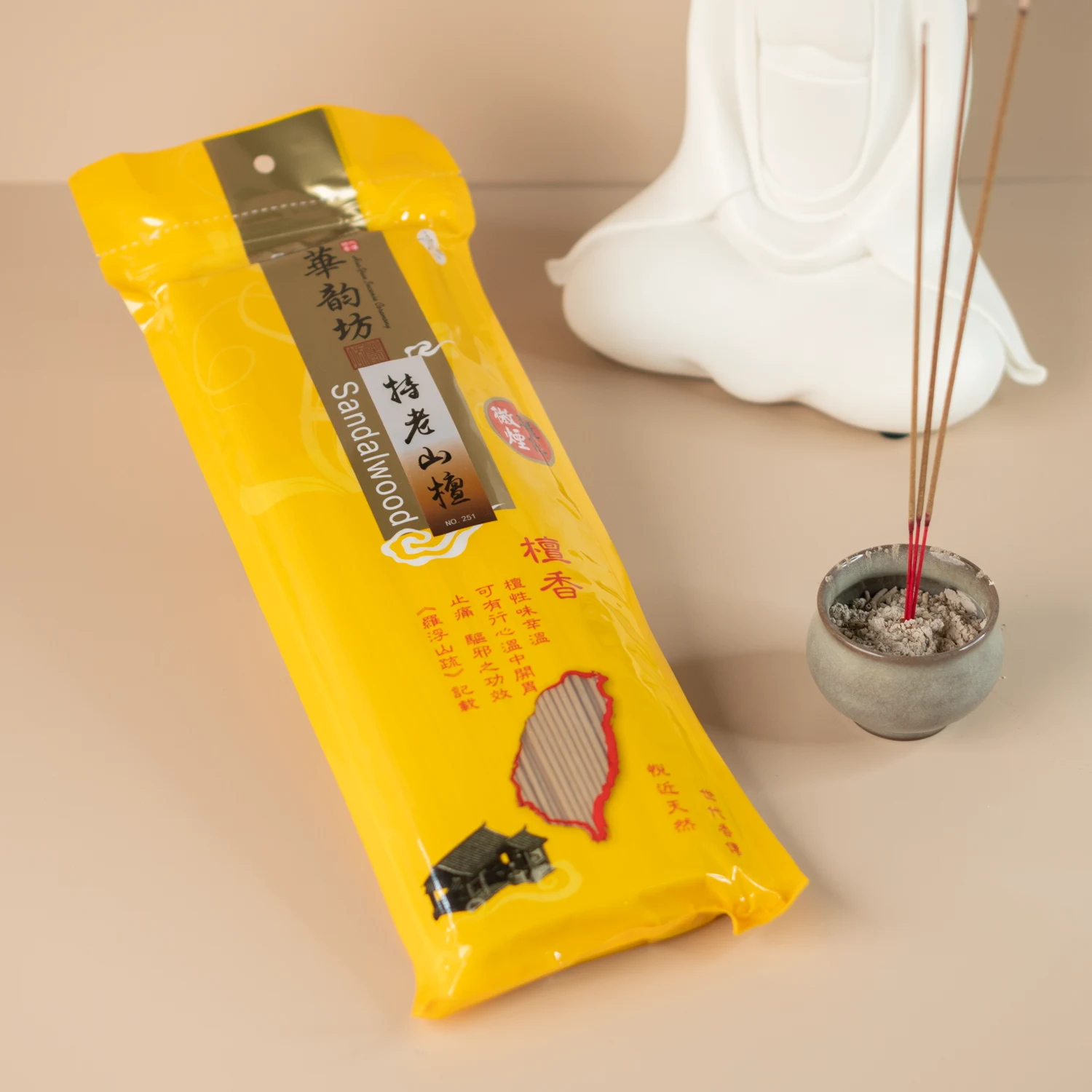 Suitable for:
1) People who want to enjoy the fine fragrance and relieve mental stress
2) People who are looking for pure sandalwood
3) Families with a relatively small amount of usage
4) People who wish to use the best sandalwood to make an offering and worshiping
5) Praying while relaxing