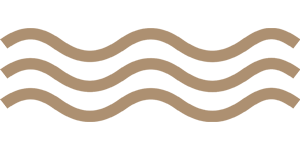 South America Sandalwood – Coil Incense
Fragrance Thickness: Full-Bodied, Natural Nanyang Style
Quantity: 48'pcs
Specifications: 5-5.5cm, 6-6.5cm
Burning time: about 1.5 – 2hrs, 3 – 3.5hrs
Suitable Occasion:
Religion (for Buddha, Gods, and Ancestors are suitable)
Leisure Incense (Remove Peculiar Smell)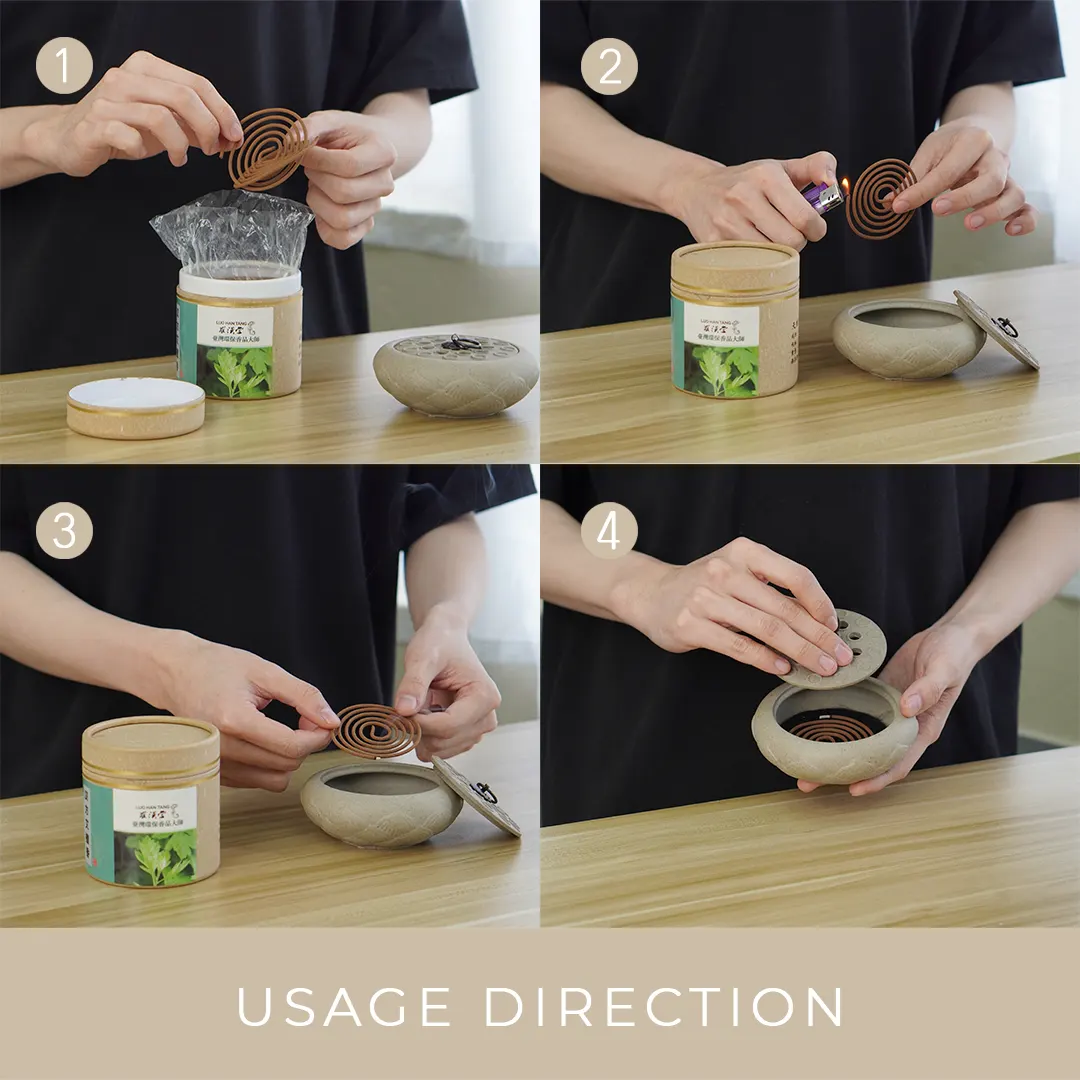 South American green sandalwood is selected as the raw material for this style. Green sandalwood, also known as Baile St. sandalwood, is mainly distributed in the Americas. The country of origin is the United States, Brazil, the Caribbean islands, and Central America. It is the best quality American wood.
Green sandalwood grows in the virgin forest and is surrounded by clouds and mist all year round. It gathers the aura of heaven and earth and is offered as a sacred tree by the local natives. But the grades of green sandalwood are also divided into many types, some of the lines are not obvious, but the ones that have matured and smelled become the raw materials for making incense.
Green sandalwood is rich in oil, and when burned, it exudes a strong fragrance similar to sandalwood, with a passionate fragrance, and an economic price, which is widely loved by consumers. Rich and clear sandalwood, the substance called wood oxygen exudes has a good soothing and refreshing effect, and long-term contact can also promote cell regeneration.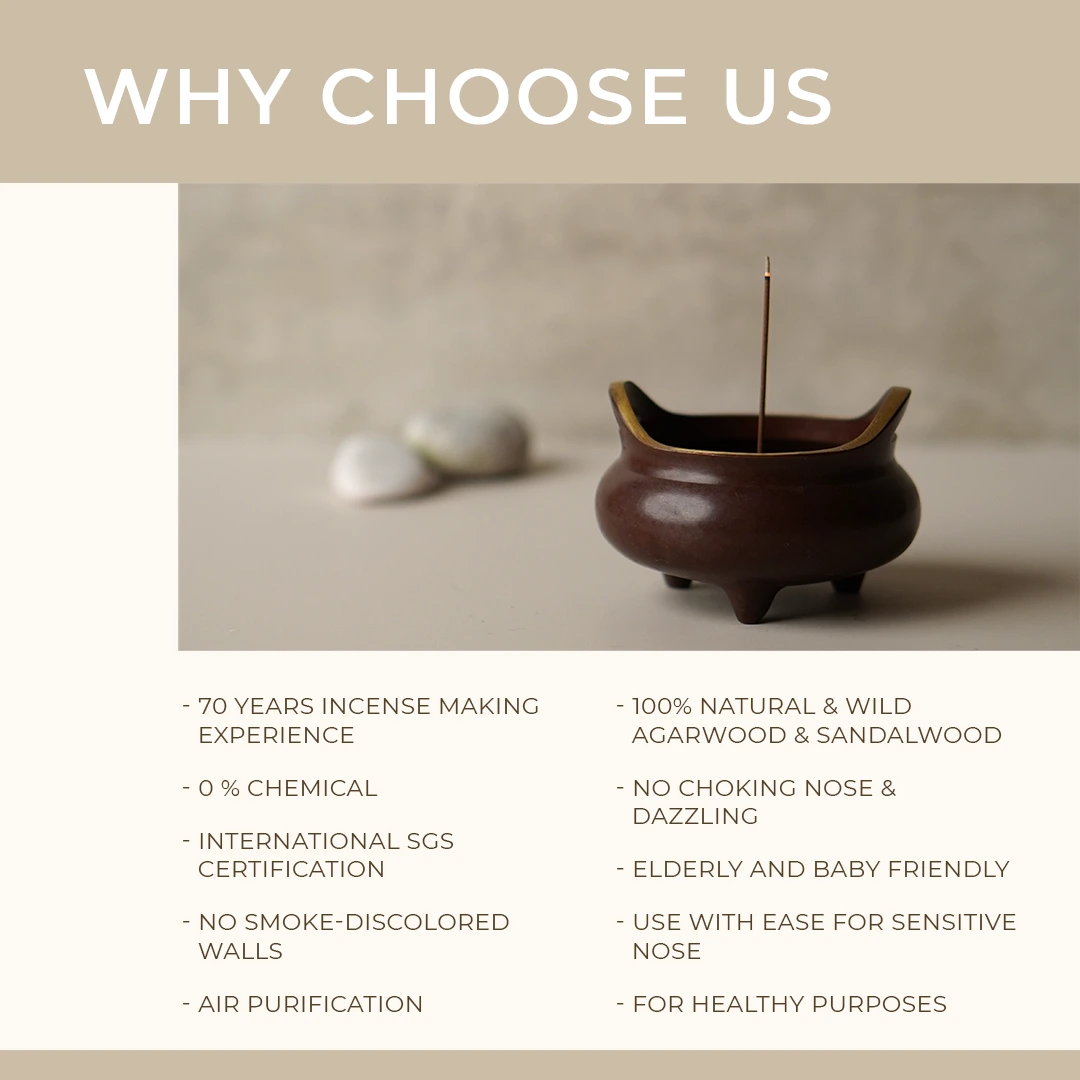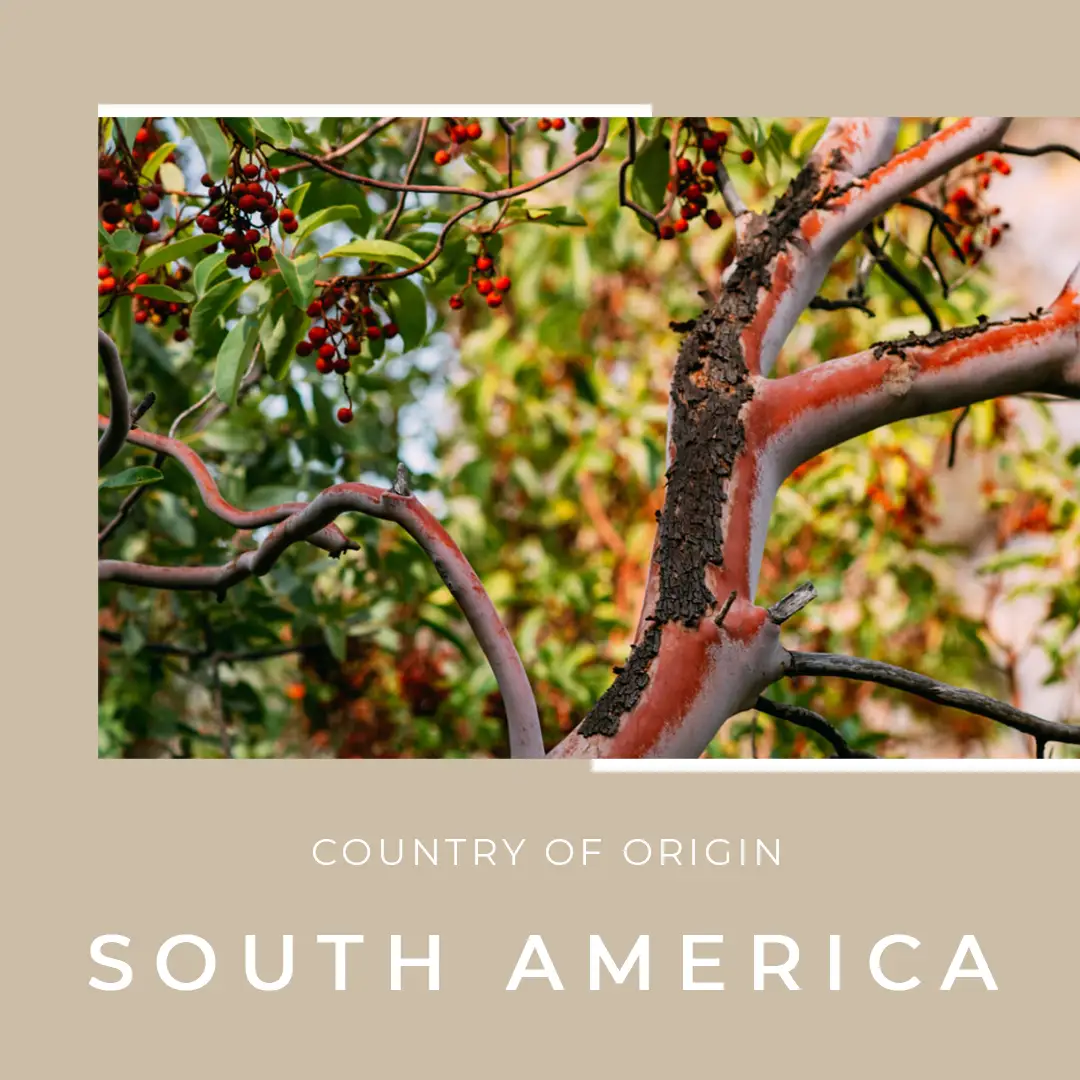 Suitable for :
1) Looking for an economical and natural incense
2) People who like a more natural fragrance Households with a relatively large amount
3) There are elderly and children at home, suitable for pregnant women over three months